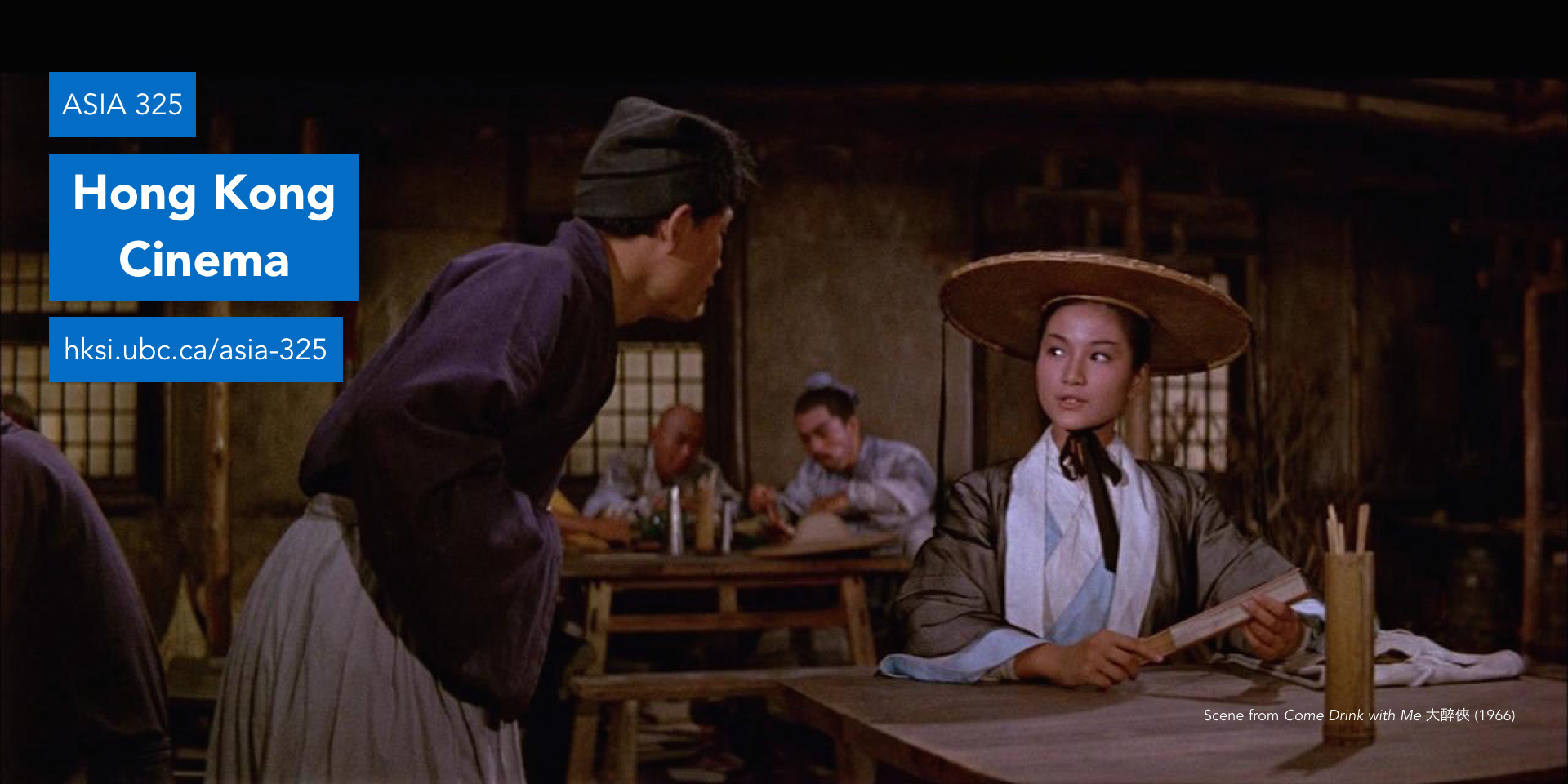 Studying Hong Kong cinema allows students to understand the global reach of a major international industry and the local expression of Hong Kong identity through visual spectacle, story, style, stars, and sound. Hong Kong's unique and complex history and extraordinary dynamism are mirrored in the themes, images and speed central to this vibrant cinema. Students will explore the varied ways in which Hong Kong's complex hybrid identities, transnational linkages, and cultural fluidity are represented through film and examine Hong Kong cinema's global influence and art.  This course will raise and give students the tools to handle the following questions or approaches:
What is Hong Kong Cinema?
What are the stages of Hong Kong Cinema?
How do you read Hong Kong film language(s) (or: the poetics of cinema)?
What are the genres and typologies of Hong Kong cinema?
What roles do directors, cinematographers, stars, studios, and audiences play in Hong Kong cinema?
---
Register now
Winter 2018
No ASIA course(s) were found for W2018 term.
---
Why should students study Hong Kong?
What is Hong Kong cinema and culture?
Why do you study Hong Kong?
What makes the course special?
---
Instructor
C. D. Alison Bailey holds a BA, MA and a PhD in Chinese literature (modern and pre-modern), and has researched, taught and published on Chinese literature, language, culture, film, art and legal history. For the last nineteen years, she has been based at UBC's Department of Asian Studies and the Institute of Asian Research, but taught at SOAS, London University, and Cornell prior to coming to UBC. She lived and worked in Beijing for nearly four years, and returns frequently for work-related trips.
She served as acting Director (2003-2004) and then Director of the Centre of Chinese Research (CCR) at UBC (2004-2011) and director of China Links: Professional Seminars at UBC (2010-2012) – a training program in Canada and China promoting engagement with North American business, government and NGO representatives.  Dr. Bailey is also an active Trustee on the Board of The Dr. Sun Yat-sen Classical Chinese Garden Society.