The University of British Columbia is the only Canadian university to offer a comprehensive, for-credit Cantonese language program.
For the most up-to-date information on the UBC Cantonese Language Program, please visit cantonese.arts.ubc.ca.
---
Register now
Winter 2023
CNTO301 Basic Cantonese I Sections
Elementary level (part I) course in Cantonese for non-heritage learners with no prior exposure to or background in Cantonese. Focus on training for basic listening and conversational skills in Cantonese. Heritage speakers of Mandarin are NOT eligible.
CNTO303 Basic Cantonese II Sections
Elementary level (part II) Cantonese for non-heritage learners. Continuation of CNTO 301. Focus on training for basic listening, conversational, and reading skills.
CNTO311 Basic Cantonese for Mandarin Speakers Sections
Basic oral and presentation skills in Cantonese. This is an accelerated course that covers content and topics similar to CNTO 301 and CNTO 303, but is structured specifically for heritage speakers of Mandarin.
CNTO401 Intermediate Cantonese I Sections
Intermediate lower level (part I) Cantonese for non-heritage learners.
CNTO403 Intermediate Cantonese II Sections
Intermediate lower level (part II) Cantonese for non-heritage learners. Continuation of CNTO 401.
CNTO451 Advanced Cantonese through Popular Culture Sections
Popular culture in Hong Kong from media such as television, cinema, popular music, literature, social media, etc., through advanced authentic Cantonese listening and reading materials. Open to non-heritage and heritage speakers of Mandarin and/or Cantonese.
---
---
Instructors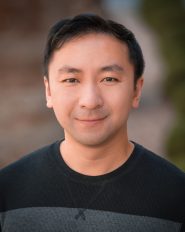 Raymond Pai is Lecturer of Cantonese at the University of British Columbia, Vancouver. He teaches all levels of Cantonese courses and collaborates with the local community and organizations on various projects related to Cantonese and its culture. He received his MA in Linguistics and TESOL certificate from Brigham Young University. Having taught Chinese at the Defense Language Institute and the Middlebury Institute of International Studies in Monterey, California, he also worked as a certified translator and interpreter in California, and currently is the Cantonese examiner for the University of Arizona. A native of Hong Kong, Raymond's research and teaching interests include language learning motivation, language technology and testing, and psycholinguistics. He is also a performer in music and theatre both locally and on stages across the globe.
Zoe Lam is a sessional lecturer at UBC Asian Studies, where she teaches Basic Cantonese for Mandarin Speakers. She received her B.A. in Modern Languages and Intercultural Studies and M.Phil. in Linguistics from the Chinese University of Hong Kong, and had taught a variety of language-related subjects at the Hong Kong Polytechnic University. Recently she received her Ph.D. in Linguistics at UBC, where she did research on Cantonese phonetics and heritage language maintenance in Canada. Her Ph.D. project investigates how heritage speakers of Cantonese in Canada perceive tones. As an advocate of knowledge mobilization, Zoe works closely with community members, and was the instructor of a Cantonese Saturday School held at the historic Mon Keang School in Vancouver Chinatown. She was invited to speak about her Cantonese-related academic and community work at local and international media outlets, including CBC Radio, Vancouver Sun, Metro News, Fairchild Radio, South China Morning Post, and Singtao Daily.
Liam Doherty is a sessional lecturer teaching in the Cantonese Language Program, with a background in Chinese as an Additional Language Education and a particular interest in digital literacy and multilingualism, translation, corpus linguistics, and the use of open data-driven digital tools to help better understand, learn, and teach languages. He has previously taught Chinese Grammar and Usage I & II in the Department of Asian Studies, as well as courses on Translation and Global Citizenship in the Department of Language and Literacy Education.