The University of British Columbia is the only Canadian university to offer a comprehensive, for-credit Cantonese language program.
The UBC Cantonese language program now has its own web site: cantonese.arts.ubc.ca.
---
Register now
Summer 2018
CNTO311 Basic Cantonese for Mandarin Speakers Sections
Basic oral and presentation skills in Cantonese. This is an accelerated course that covers content and topics similar to CNTO 301 and CNTO 303, but is structured specifically for heritage speakers of Mandarin.
CNTO401 Intermediate Cantonese I Sections
Intermediate lower level (part I) Cantonese for non-heritage learners.
CNTO451 Advanced Cantonese through Popular Culture Sections
Popular culture in Hong Kong from media such as television, cinema, popular music, literature, social media, etc., through advanced authentic Cantonese listening and reading materials. Open to non-heritage and heritage speakers of Mandarin and/or Cantonese.
---
 Why study Cantonese?
Why do you like teaching Cantonese?
Why should students learn Cantonese?
What makes the course special?
---
In the media
卑詩大學亞洲研究學系過新年,大家一齊打麻雀! [OMNI Cantonese—BC]
Coaching Cantonese in Canada─Raymond Pai bridges cultures and generations [CUHK]
---
Instructor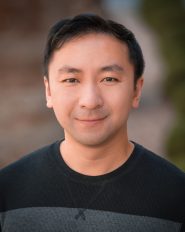 Raymond Pai is Lecturer of Cantonese at UBC. He teaches all levels of Cantonese courses and collaborates with the local community and organizations on various projects related to Cantonese and its culture. He received his MA in Linguistics and TESOL certificate from Brigham Young University. Having taught Chinese at the Defense Language Institute and the Middlebury Institute of International Studies in Monterey, California, he also worked as a certified translator and interpreter in California, and currently is the Cantonese examiner for the University of Arizona. A native of Hong Kong, Raymond's research and teaching interests include language learning motivation, language technology and testing, and psycholinguistics. He is also a performer in music and theatre both locally and on stages across the globe.